Wednesday, June 01, 2005
Countless beauties to behold.
Could someone explain to me why us ladies love torturing ourselves by watching beauty pageants that lead to our eyes bleeding in painful envy? How perverse.
Miss Universe 2005
was glorious to watch, no different from other years - showing us one delectable beauty after another, with their perfect smiles, long lean legs and voluptuous figures that all of us fervently wish to possess someday.
Introducing....
Miss Universe 2005, from Canada!
I'm not complaining, I do think she's really pretty - and she was my 2nd favourite contestant from the very beginning.
First runner-up, from Puerto Rico!
My 3rd favourite contestant! Really exotic-looking, no?
Second runner-up, from Dominican Republic!
Miss Dominican Republic is my personal favourite in the entire contest! And she looks rather like Jennifer Garner from certain angles, I realised. ISN'T SHE JUST SO GORGEOUS?!
Others who're worth a mention...
Miss Universe 2004, from Australia!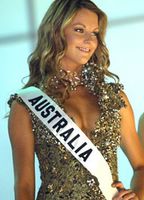 I think Jennifer Hawkins is really, absolutely, freaking hot.
Miss Indonesia!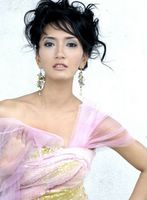 One of the top 15 finalists - the only Asian representative. She looked so petite and cute next to all the other contestants towering over her! Haha.
Miss Singapore!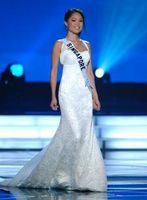 Our very own Cheryl Tay - she looks really good in this photo. :)
Miss Mexico!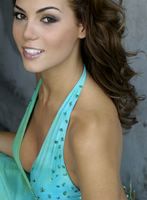 So pretty right?
Life is sooooooooooooo unfair. :(